Table of Contents
With the rise of digitalization, the time has become the most precious commodity for modern businesses. If you are relying on outdated time-tracking methods, it can lead to inaccuracies, frustration, and lost productivity for employees. So why do businesses overlook this critical component of streamlining their company?
Many businesses think their current system is good enough or worry that the cost of switching would be too high. The reality is, sticking with outdated systems that lack functionality or efficiency can hurt employee morale and ultimately damage customer satisfaction. But, new time-tracking systems are affordable and easy-to-learn systems that can help you manage your workforce, save money and give employees more insight into their schedules.
Not sure how to introduce these to your business? Well, fear not! We have a solution that will not only make tracking time easier for everyone but also make it enjoyable. Yes, you read that right - enjoyable! In this blog post, we'll introduce an alternative to timesheets that your employees will say yes to. Let's dive in!
10 Reasons to Move Away from Traditional Employee Timesheets
As businesses strive to stay competitive in today's hectic world, many realize that traditional employee timesheets are no longer cutting it. By moving away from conventional timesheets, businesses can improve accuracy, increase transparency, and boost productivity. Below are 10 reasons why it's time to say goodbye to traditional employee timesheets and embrace modern time-tracking solutions.
The process of filling up time sheets is time-consuming.


Confusing billable and non-billable time.


Employees may view timesheet entry as a tedious and unnecessary task, leading to disengagement and frustration.


Not providing an accurate record of employee working hours.


Slowing down the timesheet approval process.


Impact productivity due to excessive manual dependency.


Paper timesheets can easily be lost or damaged, resulting in lost data and potential disputes.


Potential for favoritism or bias on the part of the timekeeper.


Trouble accommodating flexible time schedules.


Manual timesheet data can be difficult to analyze and use for business insights, making it hard to identify trends and patterns.


Manual employee timesheet templates create too much stress and confusion, especially when the result impacts the pay an employee receives. So, businesses need something that is completely trustworthy, easy, well documented, and has the power to remove manual problems in the approval process.
Why is Time-tracking Software The Best Solution For You?
Luckily, there is an array of software alternatives for traditional timesheet templates; the challenge is finding the one that fits your organization and process. These are the top benefits of time-tracking software that help you get things done promptly and profitably every single time. So let's get into it.
Improving employee time tracking at work : Allows employees to record the time that they have spent on tasks or projects digitally, replacing traditional paper timesheets and thus increasing productivity whilst keeping administration costs low.


Tracking billable hours and invoicing : To retain trust and profitability, bill clients accurately for the time and effort put into their projects.


Clear communication about project progress : Communicate project status to ensure everyone is on the same page and avoid confusion or misconceptions.


Maintaining openness with clients and team members : Keeping everyone informed and participating in the process.


Detecting time wastes and increasing productivity : Find the time wastes in your process and boost productivity by making informed decisions about where to focus your efforts.


Proactively identifying project delays : Identify project delays before they become a problem, and proactively adjust your plan to ensure the project stays on track.


Now, you have an idea about how profitable businesses should measure how employees spend their work hours. Regardless of the type or size of the business you run, let your team experience the modern and affordable time-tracking software. You can expect to see quick progress in your team. So, what are you waiting for? It is the time to abandon traditional timesheets and embrace the future of time tracking. To discover more about the different types of time-tracking software out there and why individuals, teams, and companies use them as an alternative to traditional timesheets, you can read https://www.forbes.com/advisor/business/software/best-employee-time-tracking-apps
How To Choose a Time-Tracking Software in 3 Steps
The worth of time cannot be overstated, especially when it pertains to monitoring your team's productivity because not all software solutions are created equal. With numerous programs out there to choose from, determining which one suits your business can pose a challenge. So what should you do?
Firstly, consider your staff members' working locations - are they based in offices onsite or remotely spread across different time zones?


Next, think about your goals. Your unique business and goals will determine the ideal time-tracking software. To begin with, you need to identify what objectives you want this tech toolset of yours to accomplish-- do you aim primarily at making workflows more efficient? Providing management with real-time data on employee activity levels? Or reducing wasteful resources like paper timesheets?


Additionally, it's essential to establish a realistic budget suited to your requirements - whether that be a free plan or indulging in a premium option packed with extras.
Finally, all administrators, managers, and owners understand the importance of time in the workplace. Fortunately, the steps discussed in this post can help you find the best time-tracking software to cater to your company's needs.
Some Great Choices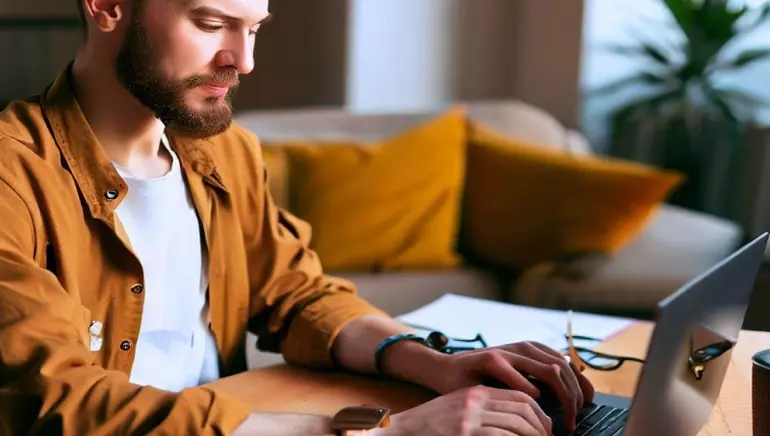 The benefits of software time-tracking solutions are numerous, from improving efficiency and productivity to streamlining workflows and billing processes. If you're a small business in the construction field, ClockShark is likely your best bet. But if you're a freelancer searching for a great free plan with basic time-tracking features, Toggl Track can be a solid choice.
While there could be numerous good options out there, HoneybeeTime could be the perfect solution for your time-tracking needs. So sit back, relax, and let us show you how to streamline your workforce management easily. HoneybeeTime is an affordable and top-quality time-tracking software that will be introduced to the world with excellent productivity management and reporting features soon. If you feel that HoneybeeTime could be the right fit for your business, Leave your emaill, and we will send you an invite to join when our service launches.